LONDON, UK (Thursday, February 10, 2022) – Motorsport PR, communication, and marketing took centre stage at The Steel Yard in London as actor and comedian Rufus Hound presented The Race Media Awards to a packed audience.
More than 180 people from across the world of motorsport packed the central London venue and gave an enthusiastic response as eight awards were handed out in the first event of its kind in the industry.
The winners were
Brand of the Year
– Extreme E/Interstate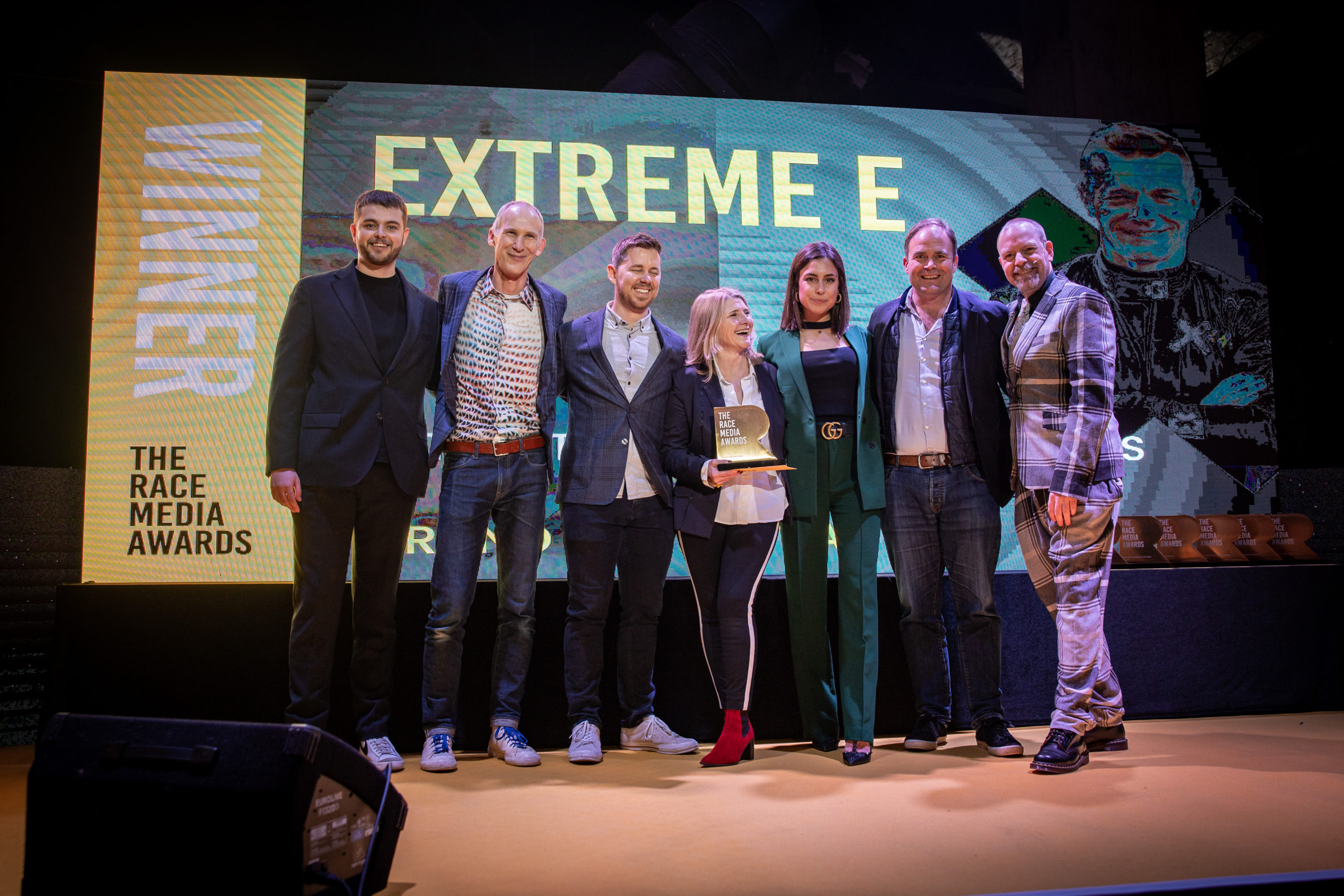 Best Live Event
– Codemasters: F1 Esports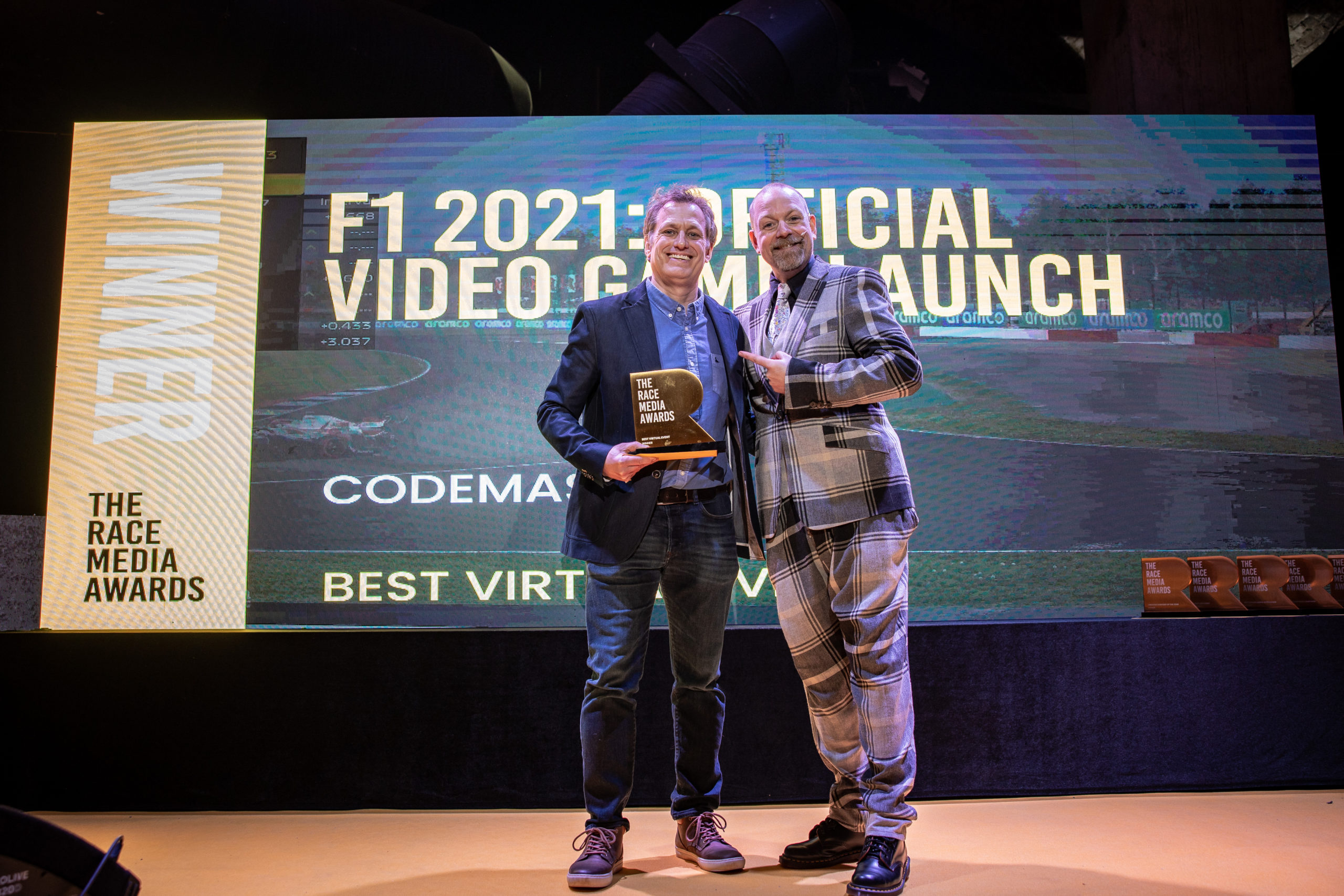 WTF1 Teams Social Media Championship
– Haas F1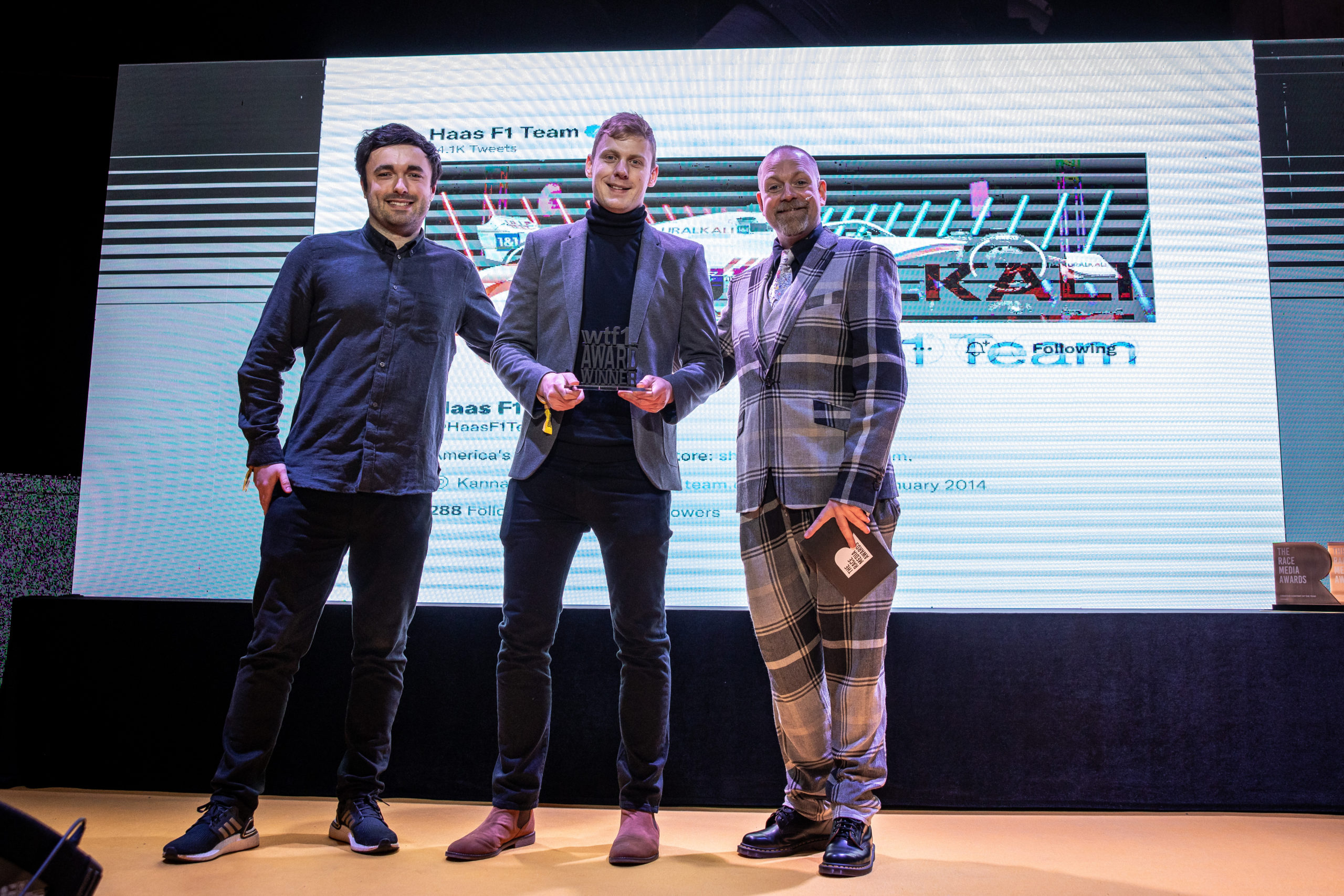 Creative Content of the Year
– Williams F1/The King's Man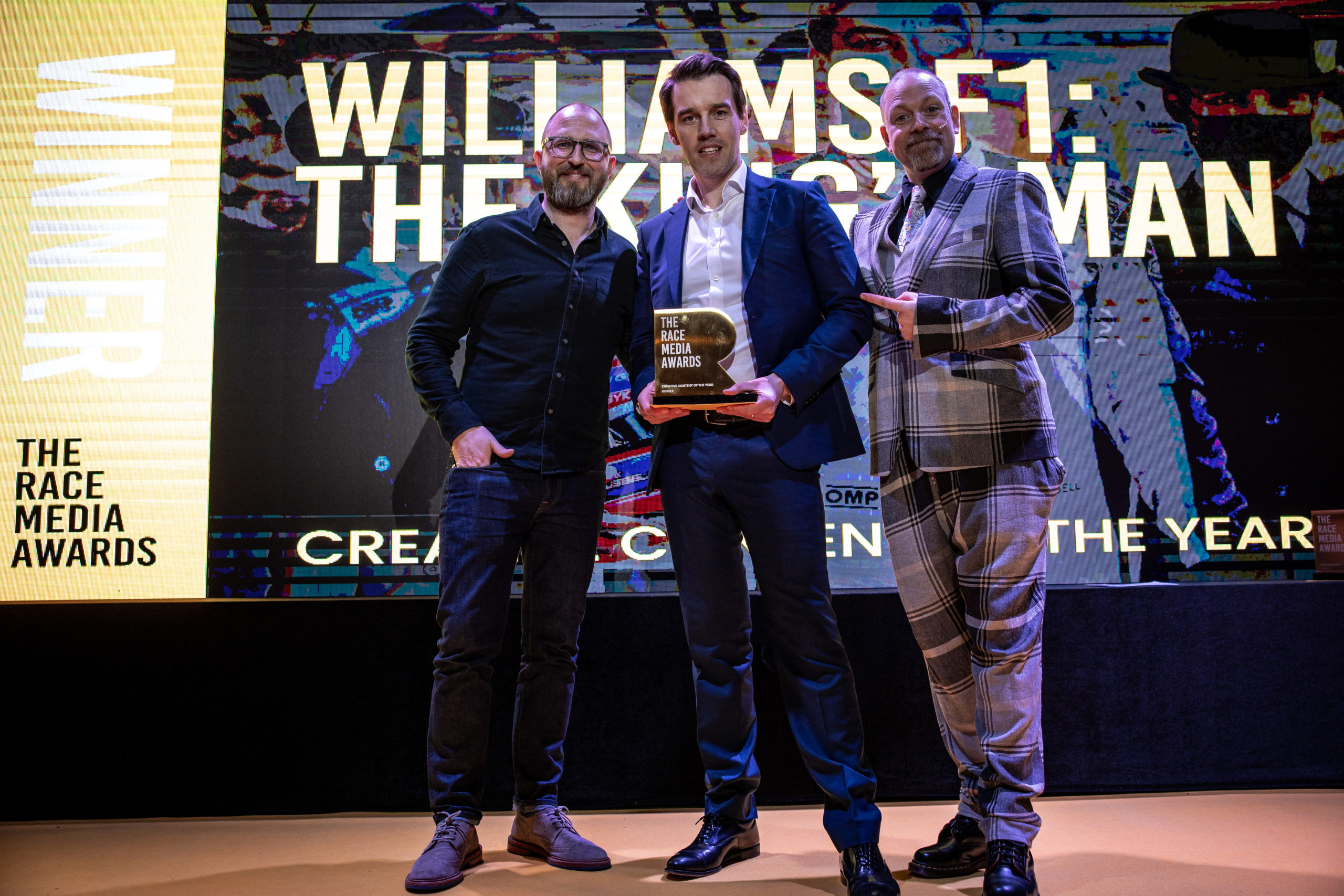 Best Live Event
– Silverstone: Lap of Lights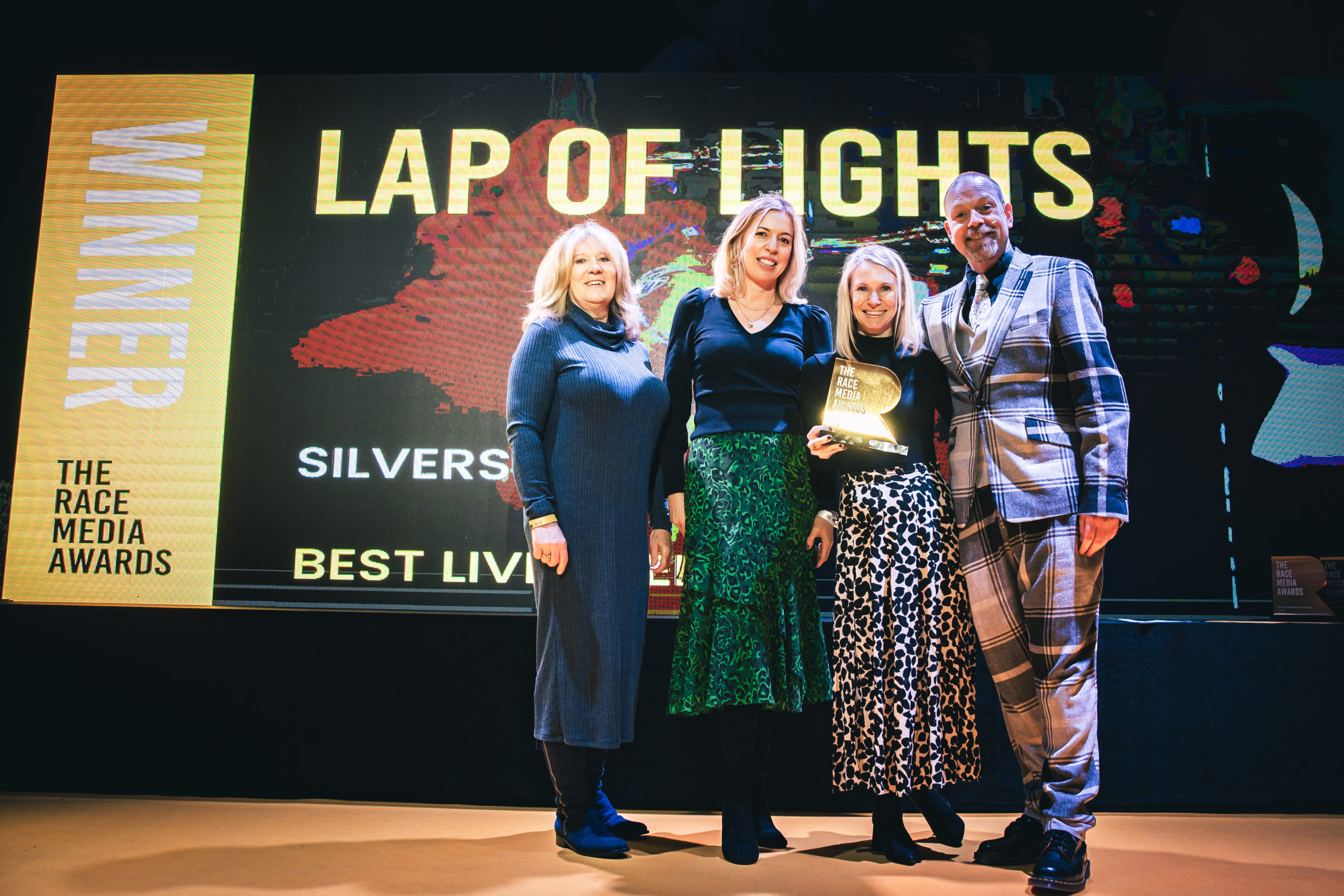 Best Social Media Activation
– Scuderia AlphaTauri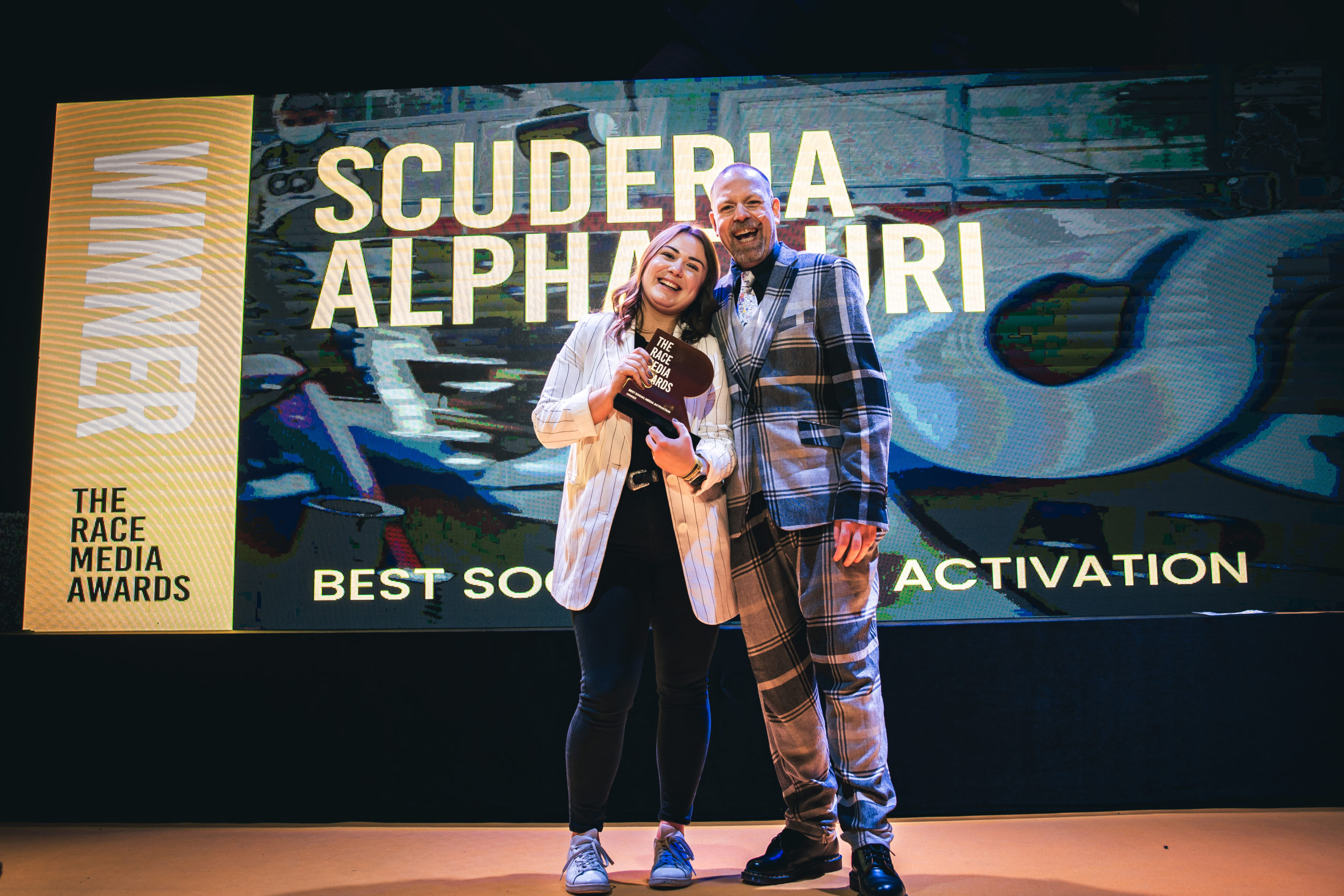 Most Inspirational Campaign
– Racing Pride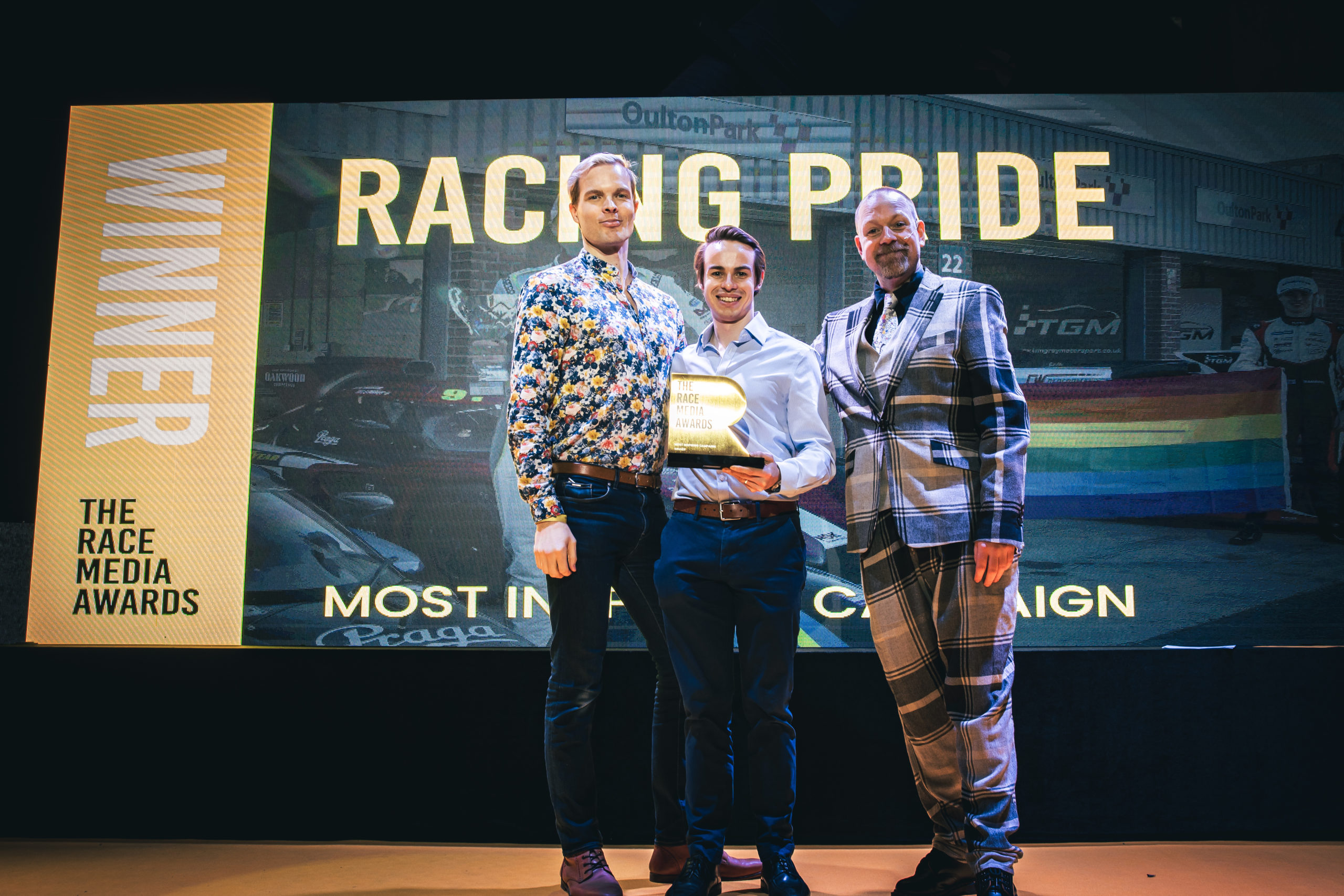 Agency of the Year
– Kingdom Creative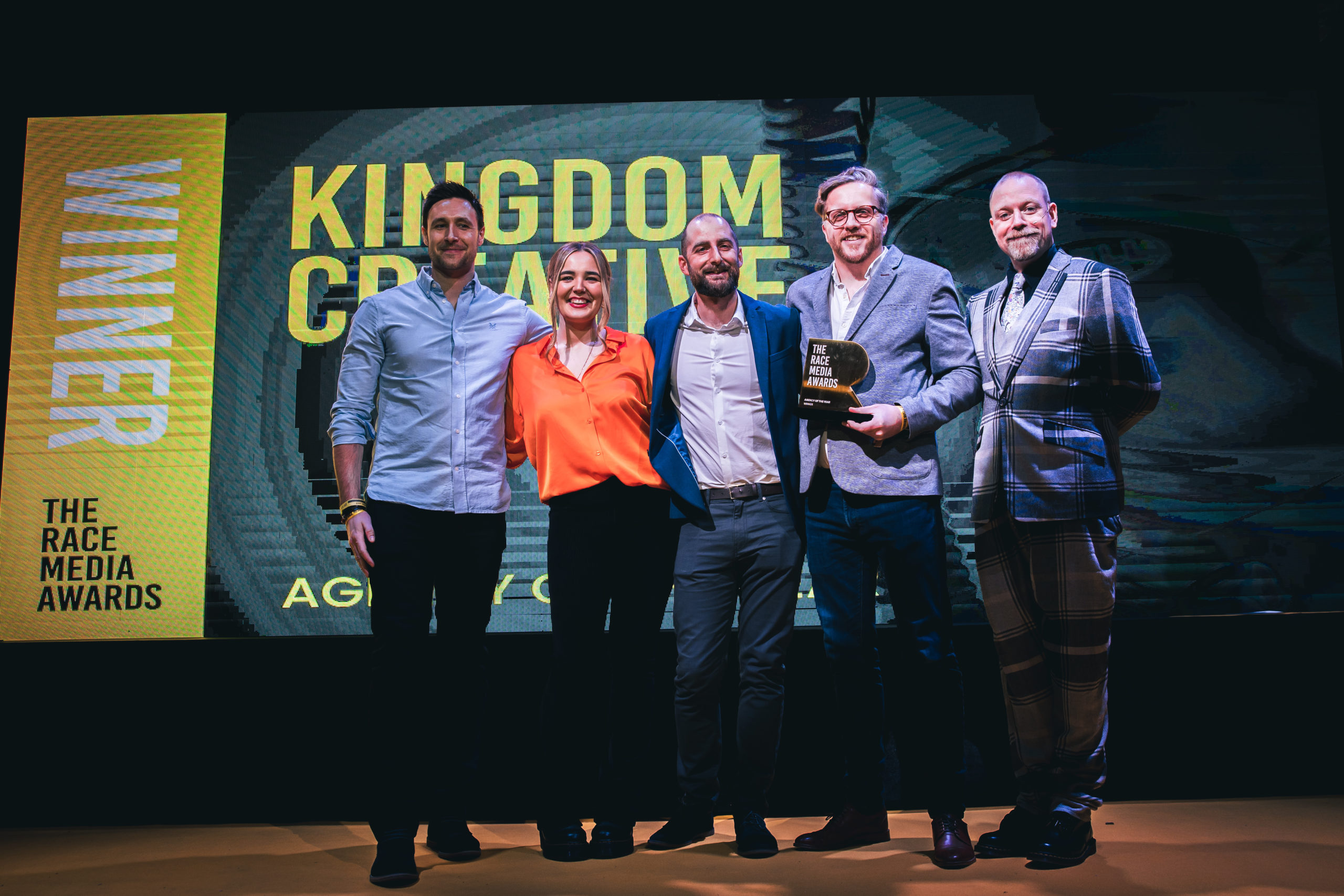 Richard Morris of Racing Pride, winner of Most Inspiring Campaign, said: "It's fantastic to win this award. But it's even more important for members of the LGBTQ+ community to be involved in these conversations and these types of awards. We'd like to thank the Aston Martin Formula 1 team for becoming the first F1 team to partner with Racing Pride, and all of our partners from grassroots up to elite level."
Mark Rawlinson, the social media admin from Haas, the winner of the WTF1 Teams Social Media championship, said: "We knew at the start of the year it was going to be tricky, but if you can't laugh at yourself, you have to cry, so we decided to have a bit of fun, so we decided to make some light-hearted jokes about ourselves and just make social media laugh really."
Darren Cox, founder and CEO of The Race said: "The Race Media Awards were delivered with the same DNA as the rest of our business. They were edgy, entertaining, professional, delivered in record time, filled a market opportunity, and were fun for all involved. And of course, next year they will be bigger and better!"
The Race Media Awards will be back in 2023. Details of the date and the venue will be confirmed in due course.